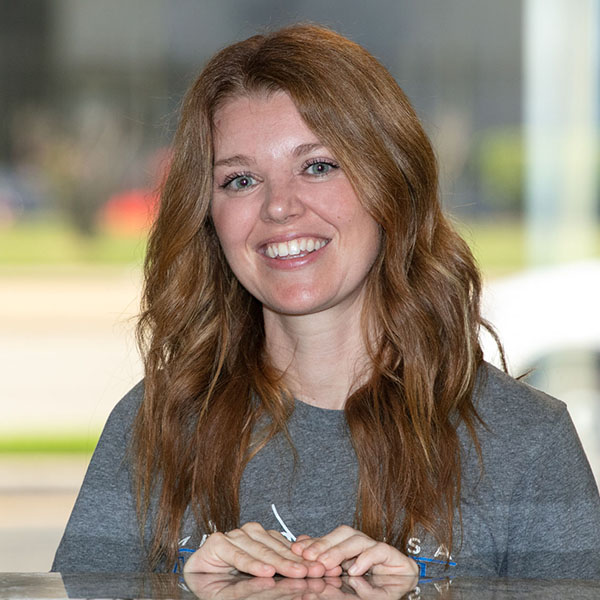 Q: Why do you love working at Metro Tulsa Foot & Ankle Specialists?
A: Way back in the day… Every morning back in the early 2000s on my way to work in Tulsa, I watched the Sapulpa office be built. I got the nerve to apply in 2007. I liked the idea of working near home and my daughter's school. After getting the call for the interview, I was offered a job at the front desk in S. Tulsa. I declined because I basically worked right around the corner in the William's building for an orthopedic group at the time. I told the office manager to reach out to me if there ever was a position open in the Sapulpa office, because at the time I lived in Sapulpa. May rolls around, and I got a second call and that same evening I interviewed a second time in the Sapulpa office with Dr. Siegfried after hours. He wanted to make sure I was tech savvy. I give Dr. Siegfried credit for teaching me how to code link throughout the time I worked with him. His tickets were always very detailed and sometimes challenging, but I would make my corrections and learn from them.
I got offered the position and started my training in the BA office with Andrea Travis, Dana, and Kim. All are amazing! I learned so much from them. I was basically around the age of 25 when I started, so I have grown up and matured with MTFAS. I have worked the front desk alone and learned how to multitask and work independently, which has set me up for my current position. I have scheduled appointments, referrals and at one point a surgery scheduler for Dr. Smith, Dr. Jill and briefly Dr. Mason. I was terrified to schedule surgeries, but if they thought I could do it, why not try. I felt like I did well! They had a lot of faith in me. It helped that I had Dr. Smith being super patient and mentoring me along the way.
Over the years, we had new physicians become an integral part of the company, Dr. Albright, Dr. Hatfield, Dr. Lashley, and Dr. Quang. All teaching me new skills along the way. Dr. Albright and I learned that insurance can often dictate a patient's care, which is laughable. I cannot forget to mention, that I have also made some amazing friendships with coworkers through the years, some are my best friends. Coming to work is easier when you have a great working relationship with your peers. When you work somewhere for so long, you get to know the patients that are seen on a regular basis, and it is nice when they greet you by name or make you feel like a friend. I can say that just today, I got a message from a patient that said they missed seeing me at the front desk in Sapulpa. My heart swelled.
I find it rewarding when I get a call to ask for my help and to pour my knowledge into my coworkers that has been poured into me. Because of the faith that has been put in me, I feel valued, recognized, and respected. I am satisfied with my work environment and learn something new every day from Brandi, and that makes me want to work smarter and harder. So yes, I did originally apply, so I could be working closer to home and sure it still plays a major role, but because I've grown up here and have learned so much, it would be hard to walk away from a company that has amazing physicians that have my best interest in mind, also an amazing and dedicated management team, along with a group of employees that are like friends. I look forward to many more years.