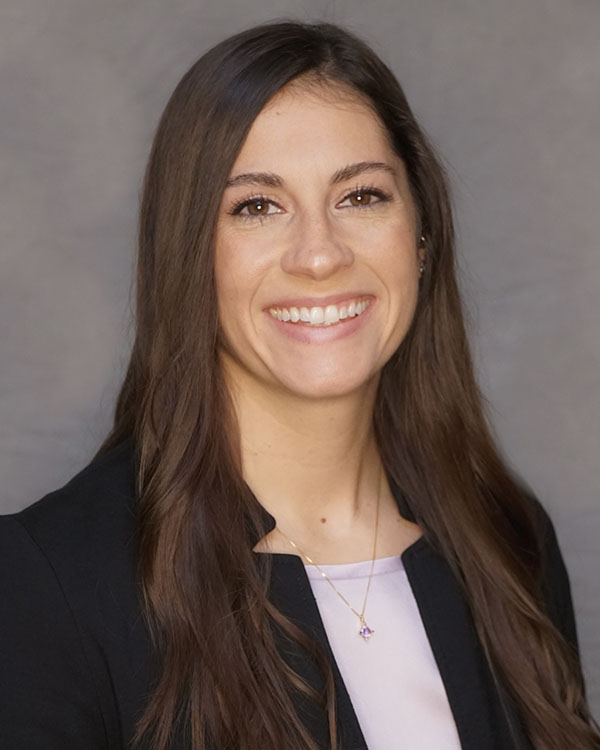 Dr. Santistevan is a highly skilled podiatrist specializing in Foot and Ankle Surgery. Originally from Owasso, she completed her Bachelor of Science degree in Biological Sciences at Southwestern Oklahoma State University, where she also competed on the women's soccer team. Her pursuit of medical education led her to Western University of Health Sciences, where she obtained her Doctor of Podiatric Medicine degree. Subsequently, Dr. Santistevan underwent postgraduate residency training at Advocate Christ Medical Center, the largest level-1 trauma center in the South Chicago metro area.
During her residency, Dr. Santistevan received intensive surgical training, including a wide range of lower extremity traumas, such as ankle fractures, and hindfoot fractures as well as many diabetic limb preservation cases with exposure to muscle and skin flap techniques. Her residency program specialized in Charcot Reconstruction of the hindfoot and midfoot Charcot deformities. Dr. Santistevan's clinical experience also involved working with NCAA Division 1 and professional-level athletes, providing comprehensive care for sports-related injuries.
As a dedicated practitioner, Dr. Santistevan maintains an active membership in the American Podiatric Medical Association (APMA), the American Board of Podiatric Medicine (ABPM), and the American Board of Foot and Ankle Surgery (ABFAS). Outside of her professional pursuits, Dr. Santistevan finds joy in spending time with her newborn daughter and husband. Her hobbies include gardening, cooking, jogging, and hiking, all of which help her maintain a balanced and fulfilling lifestyle. Dr. Santistevan is enthusiastic about being back in Tulsa, where she can contribute to the community she loves and provide exceptional care for her patients.
Undergraduate College:
Southwestern Oklahoma State University
Medical Education:
Western University of Health Sciences College of Podiatric Medicine
Residency:
Advocate Christ Medical Center Podiatric Medicine and Surgery Residency
Office Location:
Sapulpa and South Tulsa